WikiLeaks founder Julian Assange appears to have "been charged" with a crime, according to newly unsealed court documents that were inadvertently disclosed by federal prosecutors from the Eastern District of Virginia.
Interested in
WikiLeaks?
Add WikiLeaks as an interest to stay up to date on the latest WikiLeaks news, video, and analysis from ABC News.
It was not immediately clear what Assange has been charged with.
U.S. Attorney Kellen Dwyer filed a motion to seal a criminal complaint in a sex crime case in August. Within the report, while arguing for the specific details of the ongoing case to remain sealed, the complaint made mention of "Assange."
"Another procedure short of sealing will not adequately protect the needs of law enforcement at this time because, due to the sophistication of the defendant and the publicity surrounding the case, no other procedure is likely to keep confidential the fact that Assange has been charged," Dwyer wrote, apparently forgetting to redact or white-out Assange's name.
The WikiLeaks founder's first name is not written in the complaint, but his last name was mentioned again later, regarding possible evasion or avoidance of arrest in the matter.
"The complaint, supporting affidavit, and arrest warrant, as well as this motion and the proposed order, would need to remain sealed until Assange is arrested in connection with the charges in the criminal complaint and can therefore no longer evade or avoid arrest and extradition in this matter," Dwyer wrote.
A spokesman for the U.S. Attorney's Office said the court filing was "made in error."
"That was not the intended name for this filing," the spokesperson said.
An attorney for Assange told ABC News he has been given "no notice" of charges.
"It is inexplicable that the government would file in a public document a claim that Mr. Assange has been charged when no notice has been given to Mr. Assange," Assange's attorney Barry Pollack said.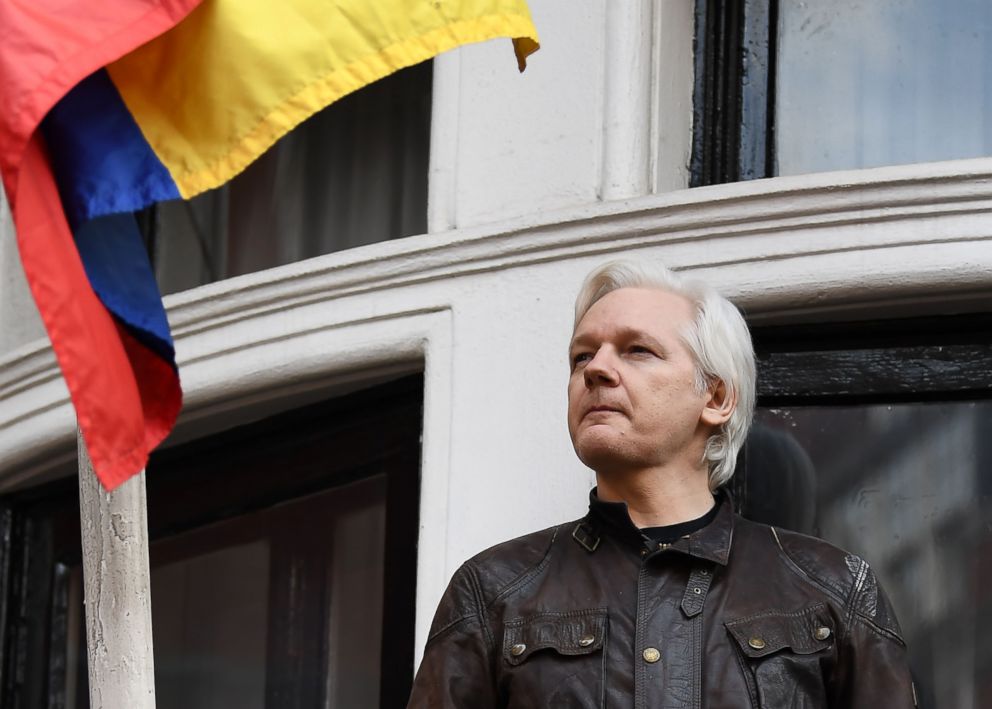 Assange fled to the Ecuadorian embassy in London, where he sought asylum and has lived for years, after facing sexual assault allegations in Sweden. Sweden dropped the investigation into the alleged offenses in 2017, but Assange still faces possible fears of extradition.
The mention of Assange's name comes as investigators with the special counsel, Robert Mueller, continue their probe of Russian meddling in the 2016 presidential election. That year, WikiLeaks released thousands of emails from Democrats, which officials said had been stolen by Russian operatives.
ABC News' Ali Dukakis contributed to this report.