Seventeen people have been killed in a fire at a hotel in western New Delhi and at least four others are injured, police said.
The blaze at the Arpit Palace Hotel has been extinguished and authorities are investigating what caused it.
"We have to check the stability of the structure, check every room," deputy police commissioner Mandeep Singh Randhawa said.
Twenty-five fire engines responded to the fire, which had engulfed every floor of the five-story hotel but the ground floor, fire officer Vijay Paul said.
Around three dozen people were evacuated from the hotel and the injured were taken to local hospitals.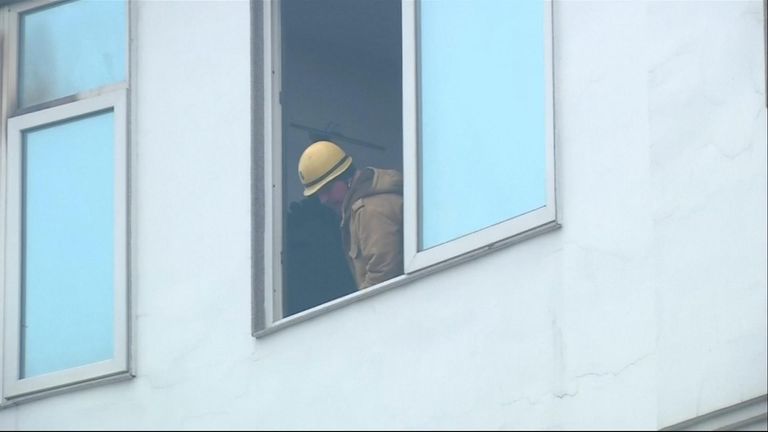 The hotel is located in Karol Bagh, an area full of shops and budget hotels that is popular with tourists in India's capital.
The fire may raise fresh questions about safety standards in poorly regulated budget hotels.
Frequent raids by civic authorities to enforce building codes and fire safety measures have failed to curb violations in the rapidly expanding city of more than 18 million people.
More follows…